Insurance and Financial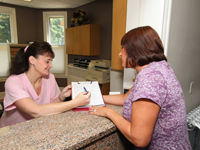 It is our mission to always treat our patients with respect while providing a warm and welcoming environment where they will receive the highest quality of dental care.
Appointments
We are currently accepting new patients. Please call our office at 203-937-9744 to schedule an appointment. Once you make an appointment at our office, that time will be reserved for you. If, for some reason, you are unable to keep your scheduled appointment time, call us with 48-hours notice to reschedule.
What to Bring to your First Appointment
To provide you with prompt dental treatment please be sure to bring the following when you come to our practice for your initial visit:
Insurance Information/Card
Photo Identification
Any medical records pertaining to your visit
Please arrive 15 minutes before your scheduled appointment time to fill out necessary paperwork. If you would like to complete your paperwork prior to your appointment, you may print and fill out the appropriate forms found here.
Emergencies
If you have a dental emergency, call us and explain your problem. We will schedule a time to see you, with respect to our other patients, as quickly as possible.
After Hours
Call our office at 203-937-9744 and you will receive instructions on how to reach us.
Payment
Payment is expected at the time services are rendered, unless other arrangements have been made. This includes any co-payments or deductibles (amount not covered by your insurance).
For your convenience, our office accepts cash, bank and personal checks, money orders, debit and credit cards Visa, MasterCard, Discover and American Express.
Insurance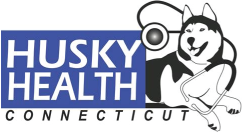 Dental Insurance is a contract between you and your insurance carrier. Insurance plans vary and may cover a portion to all of your dental costs depending on the procedure. Please bring the proper insurance information to your appointment and we will be happy to assist you in filing whatever forms your insurance company requires. We also work with State of Conn. Dept. of Social Services (HUSKY Health) for children and adults 21-year-old and younger.
If you do not have insurance, payment options and courtesies can be discussed when extensive services are needed.
Referrals
The highest honor and compliment we can receive from our patients is the referral of a friend or family member. West Haven Dental Care is consistently growing as a result of satisfied patients bringing friends and loved ones to a practice they know and trust. Please ask our front desk staff about financial courtesies that can be applied to your account as an acknowledgment of our gratitude for every referral you send to our office.
Financial Policy Insurance Policy Appointment Scheduling Insurance Pre-Estimate